*Suitable for doors that are placed in a frame..
*Due to the vertically adjustable pin, a minimum space between door and frame is possible. .
*The top pivot is fitted with needle bearings that allow the door to rotate smoothly. .
*Very easy to install.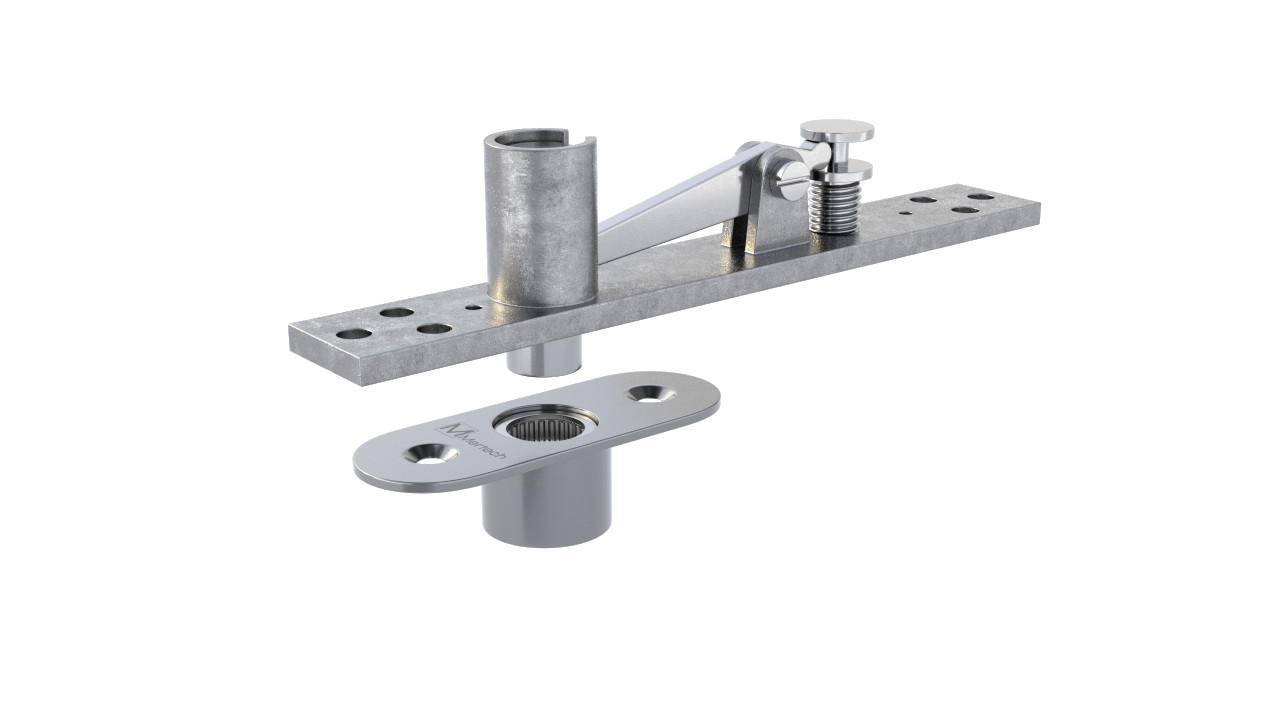 BS-10 What are the characteristics?
Minimum installation dimension in the door or frame, only 18 mm deep.
BS-10 the pin can be turned out to 25 mm.
Fixed upper pivot with needle bearings. 
4. For interior and exterior doors up to a weight of 200kg.
5. Easy assembly. 
6. Stainless steel