- M-Fix 2-component adhesive has been specially developed for heavy wear and tear and a fast-drying time.
- The use of these adhesives performs rapid assembly
- Ensures safe and durable attachment of the floor plates.
- Available with special glue guns and mixing nozzles
What are the characteristics?
Two component glue
Short curing time
Applicable on multiple surfaces
4. For indoor and outdoor use
5. Easy Assembly 
6. To be used with glue gun
- Drilling templates ensure that the correct dimensions are secured.
- The chance of mis drilling is small
- For mounting on both floor and ceiling.
- Durable aluminum material for long lasting use.
What are the characteristics?
Precise Assembly
Fast Assembly time
Always the right positions of holes
4. Ceiling mold
5. Floor mold
6. Aluminum material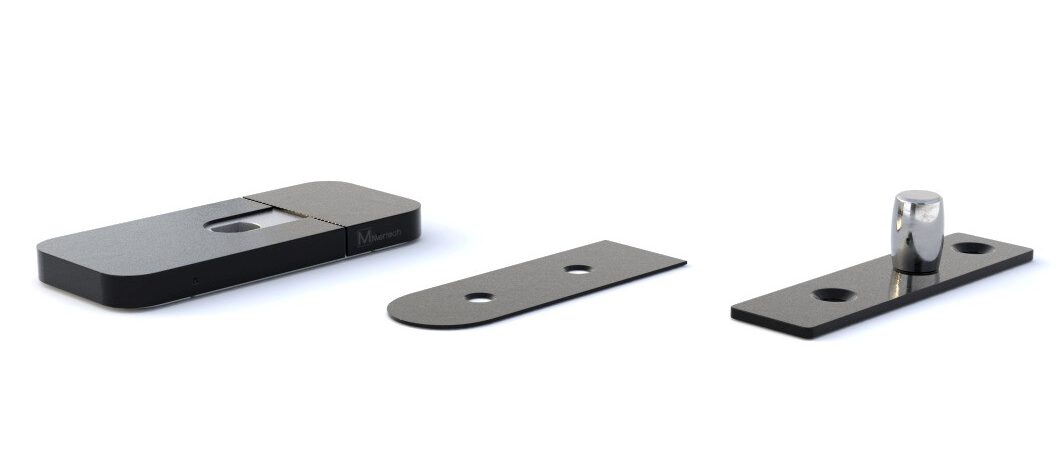 - Suitable for the PSI-100 and PSI-150
- The accessories are black so that they stay in line with the black doors.
- All visible parts are finished in black
What are the characteristics?
Black floor plate
Black heel plate
BS-02 in black