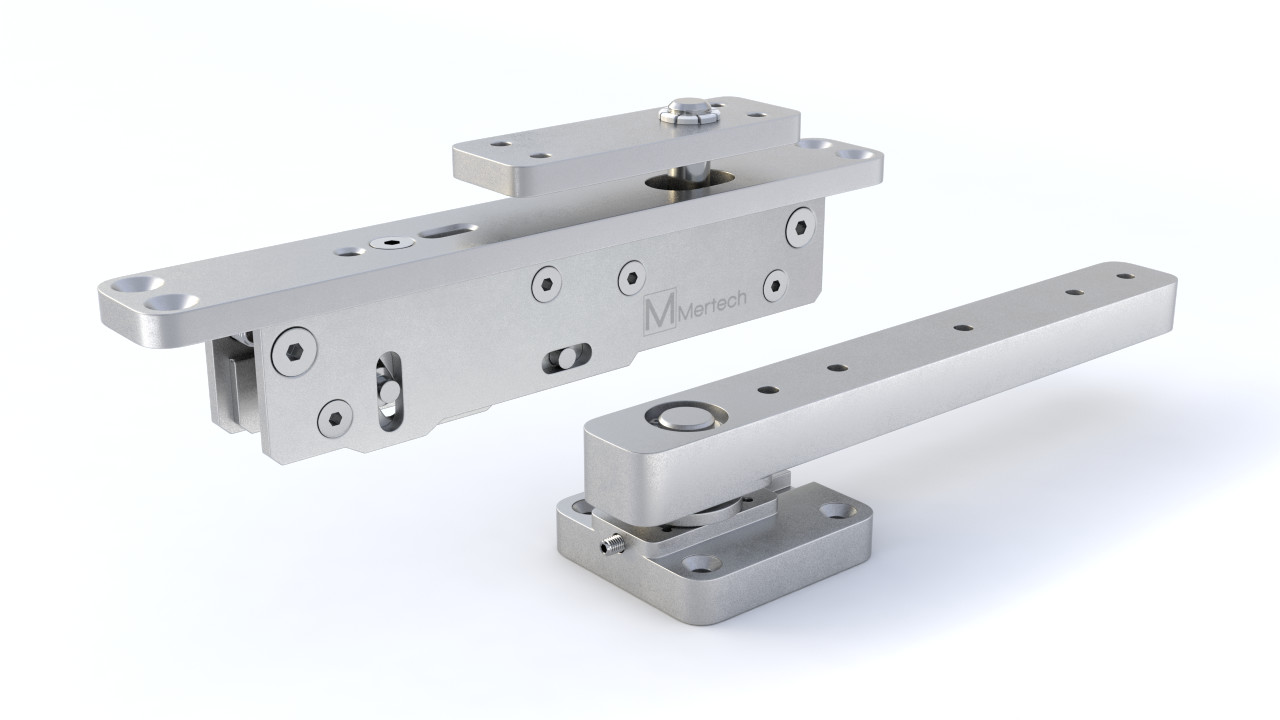 The PSU-360 is made for exterior/interior doors up to over 500kg and offers the ultimate solution for very wide and thick doors. The PSU-360 serves door thicknesses from 40 mm to over 120 mm and a maximum width. The PSU-360 rotates completely on its axis.

In deviation to traditional floor springs, it is not necessary to make a recess in the floor. This makes the PSU-360 ideal for use in both new construction and renovation. The floor plate is easy to install on the finished floor. The floor plates can be adjusted both horizontally and vertically. By mounting on the floor, the PSU-360 is also suitable for floor heating.
PSU-360 What are the characteristics?
For interior and exterior doors
Compact size suitable for doors from 40 mm
Door weight: up to 500 kg
Standard rotation completely on its axis
Adjustable, both horizontally and vertically
Special sets for floor heating: no risk of damage to the underfloor heating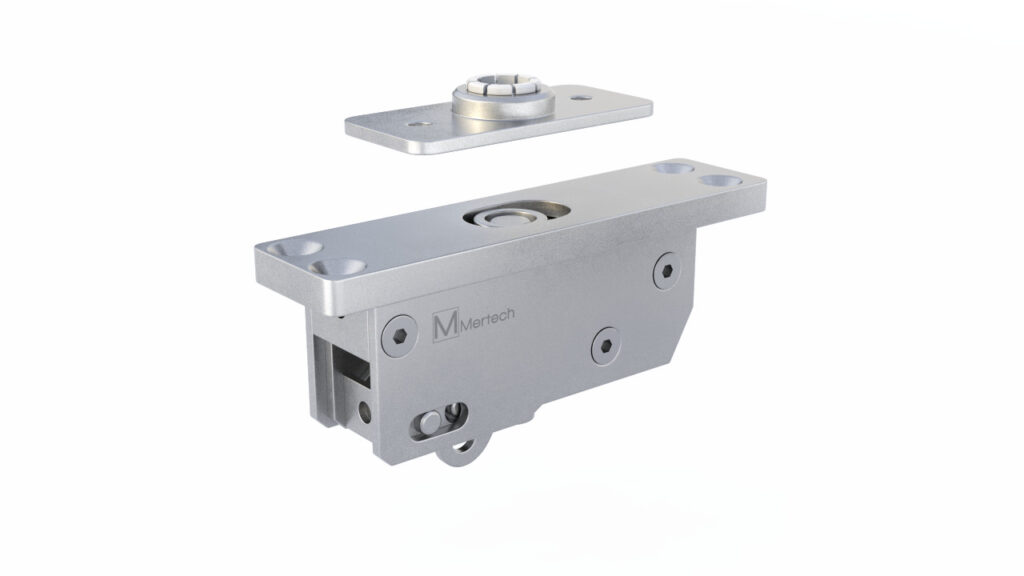 BS-30 Adjustable Top Pivot
40-0200-064
• Adjustable, horizontally, and vertically
• Special engineered, maintenance free, plain bearing technology
• Ceiling and frame mounting


Didn't find what you were looking for? Get some advice from our selector
Specifications and downloads